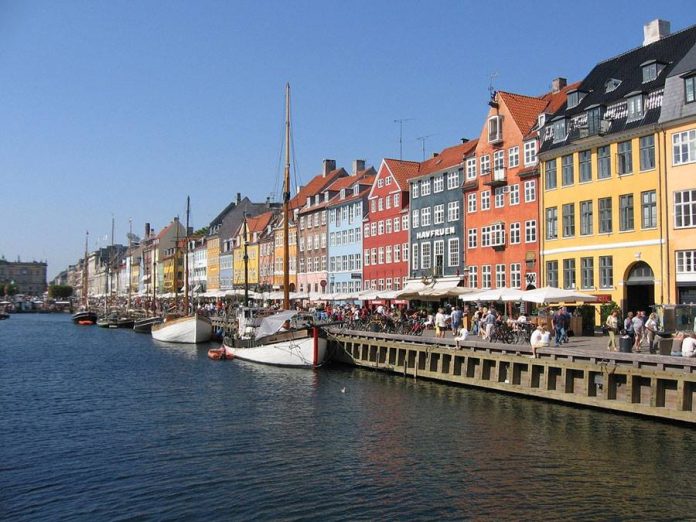 There's something for everyone in Denmark
From Legoland, to castles, museums and theme parks, Denmark will take your breath way with all that it has to offer. It's a country where you will sink your teeth into delicious food and experience traditions that date back to the Vikings. Denmark is a holiday destination that will keep all members of the family mesmerised. Brush up on your Danish, purchase your Danish krone and get ready for a holiday of a lifetime.
7 wonders to see in Denmark
Louisiana Museum of Modern Art
Be prepared to be blown away by some fantastic art. There are various collections at this museum for art lovers to browse around. The Louisiana Collection, consists of over 3,500 works of art with an emphasis on painting and sculpture. Head to the Sculpture Park where you can explore 60 sculptures in a beautiful setting. Then there is the Giacometti Gallery, which houses work by Alberto Giacometti. His sculptures are both modern but old-fashioned at the same time. For something totally different, visit the Gleaming Light of the Souls at the Kusama Installation by Yayoi Kusama: This is a space in the museum where the walls and ceiling are covered in mirrors. The floor is a reflecting pool – museum goers stand on a platform on the water. Look up and you will see glowing lamps that change colour. Remember to take a few photographs! Check out the 'Fire Under Snow', in the East Wing of the museum. Here you can watch a series of films and videos about people and history. Louisiana Museum of Art even has a Children's Wing which is a hive of activity where children can learn about the exhibitions in museum and attend workshops. Visit the well-stocked gift shop to remember your excursion. It's easy to spend an entire day at this captivating museum.
Tivoli Gardens
This theme park is the perfect place for the whole family. There are plenty exhilarating rides to try out that will make you laugh out of pure fear. Get the adrenalin bumping on rides like 'The Monsoon' where you are hurled into the air and sent in all directions. Dare to try 'The Demon'. This three-loop roller coaster will get your blood rushing and ensure some really loud screams. Hop on the 'Vertigo' and experience the thrills of being a pilot. Take the plunge on the highest ride in Tivoli Garden when you ride 'The Golden Tower'. There is an array of restaurants for you to get something to eat. You will find anything from fast food to dishes inspired by Australia and New Zealand. Also stop in at the Austrian-style Biergarten to enjoy a pint. Don't miss out on a visit to Tivoli Garden, a fantastic attraction in Copenhagen.
Rosenborg Castle
This splendid castle in the heart of Copenhagen was built in the 17th century by Christian IV. While you are here, visit the King's Hall where you will find marvellous coronation thrones and 3 silver lions on guard. The ornate castle is home to royal collections, crown jewels and Venetian glass collections. Take a walk through the castle and see the king's writing cabinet and bathroom. As you make your way around, greet the wax statues of the royal household. Snap away with your camera while you are walking through the castle garden. Add this attraction to your itinerary for sure.
The David Collection
A well-known lawyer Christian Ludwig David decided to preserve his collection and established this museum in 1945. Located near Rosenborg Castle, this modern museum consists of 3 permanent exhibitions: the Collection of Islamic Art, Collection of 18th Century European Art and the Collection of Danish Early Modern Art. The Islamic Collection is the museum's most important and quite comprehensive. To make your visit more enjoyable, visitors are given a Tablet which explains the museum's contents. Entry to The David Collection is free. A visit here is highly recommended.
Kronborg Castle
A visit to one of the finest Renaissance castles is a must. Located north of Copenhagen, Kronborg Castle dates back to 1574. The castle has not been occupied by the royal family since the 1600s. Take a walk in the dungeons, see the magnificent ballroom and the chapel. If you visit the castle in summer, you can watch a performance of Shakespeare's Hamlet in the castle courtyard.
National Museum of Denmark
This is a great place to start your holiday in Denmark. This is the largest museum of Denmark cultural history located in the Prince's Palace. The collections housed here include an ethnographical collection, antiquities, coin and medal collection and a toy museum. There is also a 1890s Victorian apartment its original state! Go back in time when you get a glimpse of the 3,000 year old Sun Chariot. If you are by any chance from Viking descent, there is great archaeological items for you to explore where you came from. You must take a look at the Huldremose Woman whose remains date back to the first century AD. What a sight! The Children's Museum will captivate visitors minds and for some fun, hop on a Viking ship! This interesting museum should be on everybody's itinerary.
Roskilde Cathedral
Don't miss a visit to this historic cathedral which is also a World Heritage Site. This medieval church is the burial place of Viking kings Harold Bluetooth and Sweyn Forkbeard – along with nearly 40 kings and queens of Denmark. The impressive red brick church's vaults and rooms can be visited. Check out the beautiful wood carvings inside the cathedral when you are here.
Legoland is a world of adventure
If you ever played with Lego as a child or your children are obsessed with building the latest crazes from the shop shelves, then you don't want to miss an outing to Legoland. Adventure to the maximum awaits you at this brilliant attraction with over 50 rides! The sights of Miniland are something to behold. Here you will find miniature replicas of world-famous buildings that have been constructed using 20 million Lego bricks.
Star Wars fans have come to the right place because Miniland boasts a 420-metre interactive Star Wars Lego display. Make your way from scenes of the Star Wars movies and discover a whole new galaxy – except this one is made of Lego! Check out model space stations and get to see some Star Wars characters. Cranes, cars and even an airport await you at Miniland. What an experience!
Get ready for Legoredo Town which is something a bit out of a Western movie. Here you will even get to meet some Indians! If you dare, visit the Haunted House and enjoy screams and thrills that will have you laughing for days afterwards. You can also hop on a Lego canoe and meander around looking at bears and pumas. Don't forget to visit one of the eateries, with anything from hotdogs, Grill House and Saloon. Pop into Dolly's Coffee Shop or even feast on some of your favourite sweets at Western Sweets.
Imagine Zone is great for the whole family and it's full of activities to keep you entertained. Get up close to sharks at Atlantis by Sea Life. Here you will see huge Japanese crabs and if you are daring enough, stick your head in the glass dome and check out the scary sea life!
If that's not enough, head to Lego Studios where your imagination will come alive. With the help of your 3D glasses, you will experience the best of Scandinavia's biggest 4D cinema. Remember to stop off at the Music Fountain located near Lego Studios.
For roller coaster rides and stomach-turning moments stop off at Adventure Land. Explore treasures at The Temple, hit the waves on the Jungle Racers or adrenalin junkies can hop on the X-treme Racers!
The Knights Kingdom is for those who enjoy fairy-tales and castles. Ride the heart-stopping roller coaster called "The Dragon" or dress up at the Knight's Castle for some royal fun. In the summer months, watch The Kings's Castle Show – a great source of entertainment where knights fight it out to win over a princess. Avid sailors can sail on the Viking River Splash and get your sea legs.
Duplo Land is the place to go for toddlers. Enjoy the playhouses with your children and help them explore the various attractions, which include a farm, police station and hospital. What a cool way for them to learn! There are also rides suited for the little ones too, so they won't miss out on the action.
Pirate-wannabees will be in their element at Pirate Land. Interact with real pirates! It's a land of water fun and when you reach Pirate Water Falls there is plenty of activities for children of all ages. Jump aboard a pirate ship called the Pirate Wave Breaker for some hysterical laughter.
Polar Land is perfect for people who have always wanted to explore the Artic. The Polar X-plorer will get you up close to penguins. Watch out for the icebergs! Venture to Penguin Bay where you can take a look at Penguins or learn how to fly at the Ice Pilots School.
There is a variety of restaurants at Legoland. So pick what you fancy, stop off for a bite and then head out to conquer the next attraction.
Legoland in Billund will appeal to young and old. It's a fantastic place to learn, have fun and experience an adventure. Put this on your bucket list. 
Feast on Denmark's favourite dishes
Millionbøf
This Danish meat dish is commonly served with potatoes. You may want to try this delicacy with mashed potatoes or pasta.
Frikadeller
Now this is what the Danish call a meatball and it's quite scrumptious. These are either made from pork or beef. The Frikadeller is made with onions, egg, milk and bread crumbs. Traditionally it is made with minced meat. If you find yourself at a food stall, ask for this Danish treat.
Stegt flæsk
Fried pork belly which is served with potatoes and parsley sauce. The pork was fried in the past, but nowadays people cook it in the oven. You can feast on this Danish national dish at just about any restaurant.
Smørrebrød
This is a Danish open sandwich made with rye bread. These sandwiches are made with anything from shrimp or pickled Herring, ham, roast beef and even eel. This Danish favourite is served in many restaurants. Make sure you purchase one of these as soon as you get off the plane.
Originally posted 2016-03-09 19:30:15.