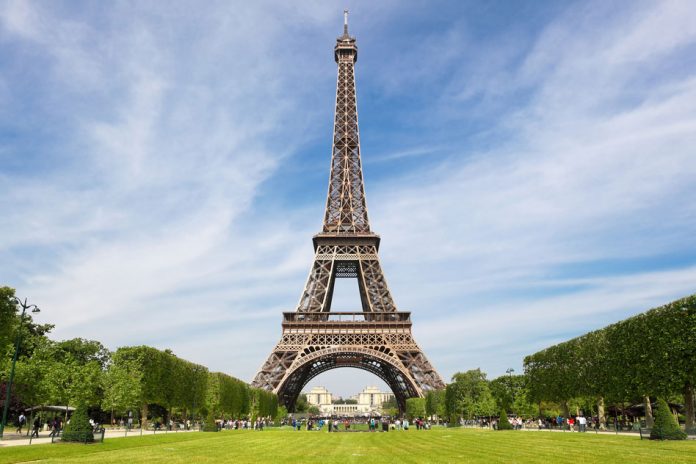 A holiday in France is just magnifique!
The country of France is a holiday maker's dream. From its opulent buildings, art, food, wine and famous tourist attractions, this country should be on everyone's bucket-list. It's a country where you will be enthralled by history, stunning landscapes and wonderful sunny beaches.
For a real feel of France, visit the coastal town of La Rochelle. Cobblestone streets and medieval houses tell of the city's past. The restaurants in La Rochelle are cosy, so stop in after a walk through the town. Concerts, sporting events and film festivals are all hosted in La Rochelle. Europe's biggest boat show takes place here every September.
You simply have to take a trip to France for a journey through history, art and magnificent landmarks. France is just magnifique!
Things to do in France
The Louvre
This should be your first stop in France. Every art enthusiast needs to get a glimpse of the famous Mona Lisa by Leonardo da Vinci. There are audio guides as well as guided tours. It's a good idea to spend more than a day at The Louvre, because it's huge! More than six million people from around the world visit The Louvre every year. From sculptures, Egyptian mummies and artefacts to the Venus de Milo, you will lose yourself in this impressive treasure trove of art. Take comfortable shoes, there's plenty of walking involved.
Eiffel Tower
A trip to the top of the Eiffel Tower is perfect on a clear day. There you will get a perfect view of beautiful Paris. If you want to try a different way of getting to the top of the Eiffel Tower, take the 704 steps! There's a bar at the top of the tower, so you can also drink to your French trip. Not to be missed is seeing the Eiffel Tower lite up at night.
French Riviera
Situated in the South-east of France the French Riviera boasts, sunny beaches and a chance to catch a glimpse of celebrities. The towns on the French Riviera are exquisite. Head to Nice where you can shop till you drop! There's also the Russian Orthodox Basilica and Chagall Museum. Accommodation in Nice ranges from backpacker lodgings to hotels. You can even do a cooking class and visit food markets while you're in Nice. Cannes on the French Riviera is famous for its film festival and everything comes to life during the festival. The beaches in Cannes are also fantastic. Don't miss out on a visit to Monte Carlo, where you can have gamble at its world-renowned casino. There you will get a taste of real luxury.
Champs-Élysées
The avenue speaks of glory everywhere you look and has got to be one of the world's most amazing avenues and it's a must-visit while you're in Paris. It's an avenue filled with restaurants, shops, nightclubs and sightseeing.
Arc de Triomphe
Located at the west end of the Champs-Élysées, the Arc de Triomphe was built between 1806 and 1836. It was built to honour those who fought for France.
Musee d'Orsay
This museum used to be a railway station. Today it is home to a large collection of works, including works by Van Gogh and many other greats. The museum holds art from 1848 to 1914. There are brilliant sculptures to view and even a version of the Statue of Liberty. It's an easy museum to get around and not as big as The Louvre. Be sure to get a map at the information desk.
Notre Dame Cathedral
The Gothic-style cathedral is a must-see. It's actually better just to go there, because it's quite hard to describe it. Nothing beats the loud ringing bells! Within the cathedral are displays of art and you can also see jewelry and other items. The architecture is something to behold. You can also attend a mass if you like.
Catacombs of Paris
Situated 20 meters underground, the catacombs is an old quarry which was used to place exhumed bodies from overpopulated cemeteries. It was first used in the early 1780s. The catacombs are the burial place for six million Parisians and the walls are lined with skulls. It looks quite scary, but it's great for something different. You can take a guided tour of the catacombs if you wish.
Chamonix – Mont Blanc
Head for the ski slopes! This is one of the highest peaks in Europe and the highest peak of the Alps and stretches across France and Italy. If you're brave enough, climb Mont Blanc with a guide or simply put on your boots and take the family for a walk. There are plenty of eating options in town, it's all there for you to explore and it never gets boring.
Versailles Palace
This World Heritage Site was once a hunting lodge for Louis XIII. And in 1682, his son Louis XIV moved the court and government to Versailles. It's fascinating to see the Hall of Mirrors, so check it out! It's advisable to take a tour guide with you because the place is simply too big.  Enjoy the greenery of the gardens and discover what it's like to live like a king. This is a must-see while in France with history and opulence all rolled in one.
Le Val de Loire (The Loire Valley)
From parks, historic medieval towns to quaint villages, there is plenty to do when you visit Le Val de Loire. It's also the region for France's best wines and the country's third largest wine producing area. There are various local markets, which is a part of life for locals in the region. Take a walk through the many stalls and experience life French-style. Some of the towns also host markets at night during summer. For some great sightseeing, visit places like Orleans Cathedral and Fontevraud Abbey. The architecture in the region is brilliant! A tip for visitors is to go to restaurants aimed at French customers as eating out at some touristy places can be expensive.
Moulin Rouge
This is a wonderful place to experience France. With cabaret show and food, this is a time to relax after a busy day of sightseeing in Paris. It's a one-of-a- kind show and experience – you will not be disappointed. If you go, remember that taking photographs in the theatre is forbidden.