Approximately 2,000 islands and coral cays make up the island group known as the Bahamas. Despite their proximity to the Caribbean, these islands aren't technically part of the Caribbean group, and in fact, the Bahamas are located in the Atlantic Ocean, not far off the coast of Florida, USA. However, because of their geographical and cultural similarities, the Bahamas are often grouped in with the Caribbean islands—and Caribbean or not, the Bahamas are a simply fantastic destination for an island holiday.
Where to Go in the Bahamas
The two largest of the Bahamian islands are New Providence and Grand Bahama, and it's on these two islands that most people live. Of the other islands in the Bahamas—referred to collectively as the Out Islands—only a few of the largest are inhabited. These islands and island groups include Bimini, Abacos, Eleuthera, and Exuma.
The country's capital, Nassau, is located on New Providence Island. This gorgeous pastel city is home to some fabulous 5-star resorts and hotels, making it an ideal destination for luxury holidays. Nassau is also known for its busy nightlife and club scene, with a huge variety of clubs and night spots catering to both visitors and locals. The city of Freeport, on Grand Bahama Island, is a smaller and quieter version of Nassau, an ideal destination for travellers who want a more laid-back holiday experience. Grand Bahama Island is also one of the best places in the Bahamas for water sports and other outdoor activities.
For the most part, travellers tend to stay on New Providence or Grand Bahama Island, but for those who want to get away from these busy tourist areas, there are other accommodation options on the larger islands such as Eleuthera and Exuma. In particular, the Exuma island group, where many islands are privately owned, is famed as a destination for ultra-luxury holidays, with high-end resorts and villas.
Of all the inhabited islands, Mayaguana is the least developed, and while there are no real tourist attractions here, there are some excellent spots for seasoned divers, and great places to explore, such as the Mangrove swamps of Curtis Creek. With the typical beautiful white-sanded beaches mostly deserted, this island is a fabulous option for a quiet get-away-from-it-all island holiday.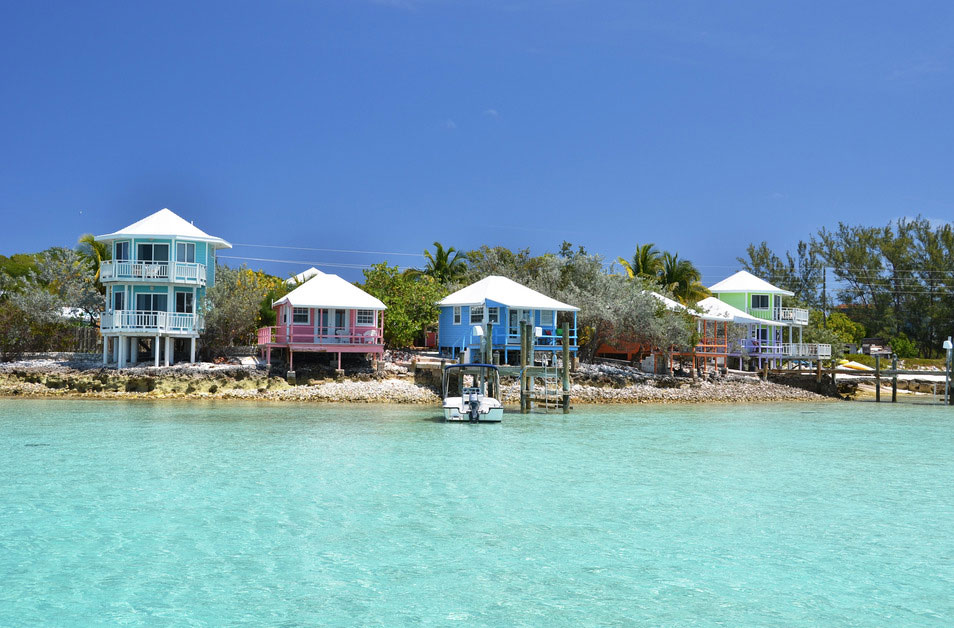 What to See and Do
Explore the capital city of Nassau, with a walk around historic Old Town, a visit to Ardastra Gardens & Zoo, and a stop at the ruins of Fort Fincastle. Alternatively, take a guided bus tour, a great option for seeing the sites and learning more about the city at the same time.
Visit Lucayan National Park on Grand Bahama Island: highlights include underwater limestone caves, mangrove swamps, and gorgeous white-sanded beaches. A more easily-accessible option is the Rand Memorial Nature Centre, which features woods walks, and some great bird-watching opportunities.
Scuba diving and snorkelling are available on many islands; operators on Grand Bahama Island offer a range of dives and other activities for all skill levels, including shark dives, snorkelling trips, and shark fishing.
The Bimini Islands are another popular destination for scuba and snorkelling, as well as deep sea fishing.
Eleuthera is one of the more popular Out

Islands for travellers

, thanks to its many gorgeous beaches. There are lots of caves to explore here, and it's also a popular destination for surfing, diving, snorkelling, and fishing. On Friday nights, locals and tourists gather in Governor's Harbour for a traditional Friday Night Fish Fry.
If you're in the Bahamas over the holiday season, get out and about on December 26 and January 1 for the Junkanoo Carnival, a joyous affair where groups of people in brightly-coloured costumes parade through the streets, playing music and dancing.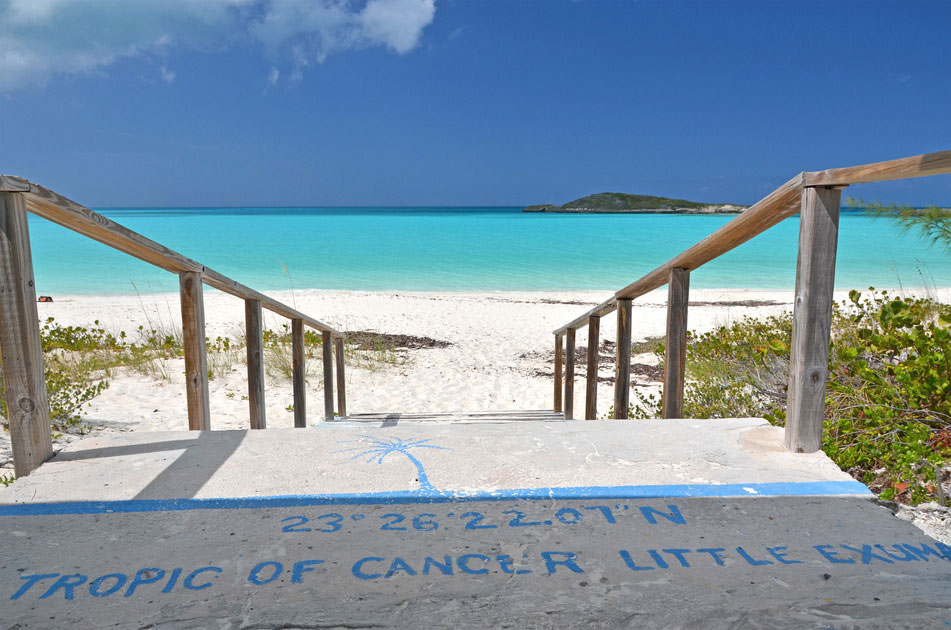 Need to Know Info
The official language of the Bahamas is English, but most people speak Bahamian Dialect, an English variant with African and local island influences. The official currency of the Bahamas is the Bahamian dollar; however, US dollars are used as currency almost as readily. The Bahamian dollar is equal in value to the US dollar, so travellers coming from the US can use their own US currency without having to exchange it. While credit cards are accepted in most locations, and ATMS are readily available over most of the islands, it's best to carry a small amount of cash if travelling out of the main tourist areas.
With warm tradewinds blowing more or less continually, the Bahamas have a warm and pleasant climate all year round. Temperatures are slightly cooler between September and May, at around 21 to 24 degrees. Throughout the rest of the year, temperatures tend to stay in the late 20s, and the climate is overall more humid.  So in essence Bahamas weather is perfect for your perfect honeymoon too.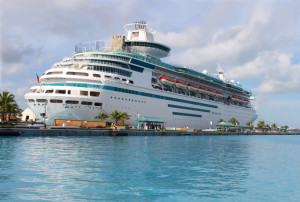 Unless stopping over on a cruise, most travellers to the Bahamas enter the country by air. International flights land in the capital city of Nassau on the island of New Providence, or in the city of Freeport on Grand Bahama island. As a very popular port of call for cruise ships travelling around the Caribbean islands, many people also enter and leave the country. Travellers can also enter the Bahamas via a ferry that travels from Fort Lauderdale in Florida, USA. Note, however, that in most cases, entering the islands by boat doesn't provide much scope for independent travel, as the ferry service operates similarly to a cruise ship, with activities and the return journey included in the package.
Residents of many European, South American, and Pacific countries can stay in the Bahamas for up to three months without requiring a visa. In addition, residents of some countries can visit the Bahamas for up to eight months without a visa. These countries include the UK, the USA and American Samoa, and some European countries.
There are several ways to travel around and between the islands, with many small local airlines offering flights between the main cities on each island. Getting around the islands themselves can be difficult in some locations. While there's a comprehensive bus system on New Providence, and car hire is readily available on New Providence and Grand Bahama island, it can be difficult to locate rental cars on the smaller islands.