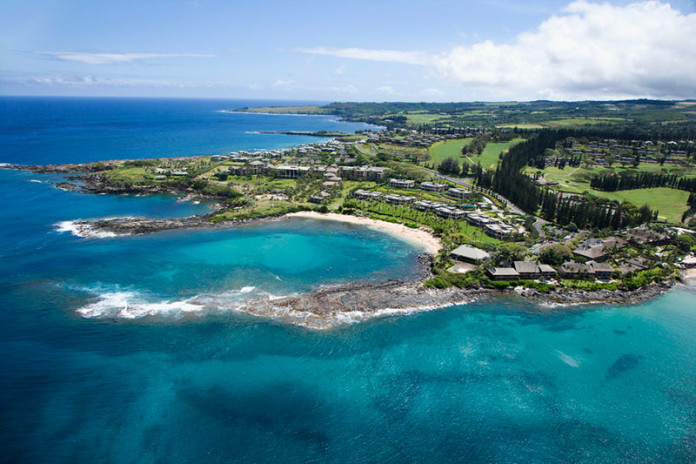 One of the best Holidays available is in Maui, Hawaii, USA. Maui is consistently a firm favourite on virtually every "top ten islands" list, and it's not at all hard to see why. There are few island locations more romantic, exciting, or beautiful, and while Maui is a popular destination for honeymoons and weddings, it's also ideal for family holidays and adventure tours.
Where to Go in Maui
Resorts such as Wailea, located on the south coast of the island, are ideal for luxury holidays in Maui. Wailea features an 18-hole championship golf course, as well as a full range of resort amenities, several luxury hotels, and private residences. As popular a holiday destination as Maui is there's no shortage of holiday homes and villas available for rent, in and around the island's main centres. Many feature fantastic ocean-front locations or views, with excellent access to beaches and nearby activities, and are the perfect way for families and independent travellers to enjoy villa holidays in Maui.
There are also many hotels and resorts that make excellent bases for family holidays in Maui, in particular, those that offer kids programmes. These provide daily activities for children such as hula dancing, singing, and crafts, and provide parents with some alone time for quiet relaxation while the kids are having fun. Maui itself is packed with family-friendly activities, many of which are located in Wailuku, including the Hawaii Nature Centre, which features a range of hands-on exhibits and activities, and the massive 750,000-gallon aquarium at the Maui Ocean Centre.
Apart from the island's beaches, one of the most popular tourist spots on Maui is the town of Lahaina, which is where most of the nightlife can be found. Nightclubs and pubs are not a big part of Hawaiian culture, but there are plenty of restaurants where drinks are served, and some of the larger towns have one or two late-night establishments with live music or dancing.
What to See and Do
Although Oahu's Waikiki is much better known as a surfing hotspot, Maui is also a very popular destination for experienced surfers, at locations such as Honolua Bay, Hookipa Beach, and Peahi, where the practice of being towed into enormous waves has given rise to an entirely new sport.
Beginner surfers can head to beaches in Lahaina, Kihei, and Kaanapali, where the more gentle swells are perfect for novices. Paddle-boarding and windsurfing are also popular watersports at these beaches.
From snorkelling and scuba diving to sailing, whale-watching, and deep-sea fishing, there's no shortage of exciting beach and ocean activities to enjoy in the waters around Maui.
The centrepiece of Maui's Haleakala National Park is an awe-inspiring volcanic crater, flanked by sensational mountains, and covered in layers of hardened lava and ash. The park is home to many endangered animal and plant species and overlooks the ocean, where whales, dolphins, and turtles can sometimes be viewed. Haleakala and other national parks are ideal for hiking and exploring, as well as for simply enjoying the scenery.
One of Maui's most popular attractions, located within Haleakala National Park, is Ohe'O Gulch Kipahulu, or, the Seven Sacred Pools. This gorgeous site features waterfalls and pools, some of which are accessible for wading and swimming, and for the brave of heart, cliff-diving. Visit in the morning to avoid the crowds.
Another fantastic national park is Wainapanapa, located east of Kahului. This park features eye-catching black sand beaches, as well as beach-front caves and rock formations.
There are many scenic drives on Maui that are perfect for day trips; one example is the 80-kilometre road that stretches between Kahului on the north coast, and Hana on the east coast, taking in farmlands, lush forests, and black sand beaches on the way.
While many of the most popular attractions and activities on Maui are outdoors, there are some fascinating museums all over the island. The Alexander & Baldwin Sugar Museum in Kahului, Bailey House Museum in Wailuku, and Hana Cultural Centre and Museum in Hana, all offer some unique and interesting experiences.
Be sure to attend a luau—an afternoon or evening event that typically features a fabulous Hawaiian feast, and Polynesian entertainment such as fire dancers from Samoa, Hawaiian hula dancers, traditional music, and storytelling. Many resorts feature weekly luaus, and if you have the time tickets to one of these fun events is often included with package holidays in Maui.
Need to Know Info
The official languages of Hawaii are Hawaiian and English, and the unit of currency is the American dollar. Note that while English usage is the same in Hawaii as in the continental American states, there are some subtle differences that can be important when speaking with locals. For example, according to both local custom and state law, when referring to people, the term "Hawaiian" refers specifically to people of native Hawaiian descent, rather than just being a catch-all for people who live on the island. It's best to refer to residents simply as "locals" or "islanders" to avoid confusion or disrespect.
Hawaii's climate is typically warm and mild, although in the summer months the high degree of humidity can make the weather seem hotter than it really is. During the dry season that extends from October to March, temperatures typically range from the late 20s to low 30s. Rain is more frequent during the wet season, which extends from April to September, and temperatures range from the mid to late 20s.
Maui's main airport is Kahului Airport, the second-largest in Hawaii, located on the north coast of the island near the town of Kahului. Many major airlines fly directly to Kahului Airport, and flights to other Hawaiian islands are frequent. As Hawaii is an American state, most travellers will require both a visa and a passport for entry.
Maui's public transport system includes bus routes that travel between communities in the major coastal regions of the island. To travel outside of the main towns, or to head away from the coast to explore inland, it's necessary to arrange some other form of transport. In the more popular tourist regions, bus services are provided by resorts, and there are also shuttle services that travel to popular tourist attractions. There are several major car rental agencies on Maui, and hiring a car, moped, or scooter is both easy and inexpensive.
10 Best Places to visit in Maui
1. Road to Hana
2. Helicopter Tours
3. Kaanapali Beach
4. Snorkelling Tours
5. Haleakala National Park
6. Napili Beach
7. Wailea Beach
8. Waianapanapa State Park
9. Hookipa Beach
10. Iao Valley State Park
Bonus: Iao Valley State Park
Do you need a car in Maui?
You can get around Maui by shuttle, tour bus, taxi or public transportation. But to really experience Maui, you should consider reserving a rental car in advance from the Kahului or Kapalua airports.
What hotel in Maui has penguins?
The Hyatt Regency Maui Resort and Spa in Lahaina is the only Hawaiian hotel with an on-site penguin habitat. Come party with the birds — a.k.a. African or jackass penguins — named Oreo, Nahu, Buddha, Zen, Mai, Tai and Momi.