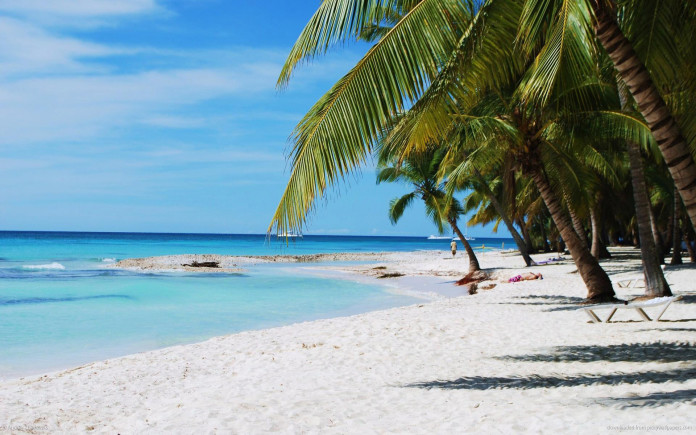 With pristine white sandy beaches that line its coasts, secluded islands and lands filled with lush greenery along with a nearly endless list of fun activities to enjoy, what's not to love about the Dominican Republic?
Whether you are travelling solo, with a group of friends or as a family full of little ones, you will surely come to find that this stunning Caribbean destination is one for any and all types of travellers.
From the incredible affordability to the remarkable ability to do, see and explore so much of such a pristine holiday location, it certainly won't take long for you to realize just why thousands upon thousands of people make their way to the Dominican Republic each year.
What to Know Before You Go
Before you book that ticket and hop on a plane to paradise, there are certain things that are well worth knowing. Here they are:
Language
The official language of the country is Spanish.
Currency
The official currency of the country is the Dominican Peso.
Weather
As you might have expected, the weather is fairly warm all year long ranging from high 70's (Fahrenheit) to high 90's (25 degrees celsius to higher 30's).
Depending on what time of the year you go, the weather can involve some rainfall and thunder/lightning storms typically in the months of October-January.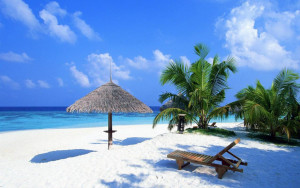 Where to Go in the Dominican Republic
As a developing country, new resorts and hotels are popping up nearly every other month making the choices of stay far from few and sure to please any and all tastes and preferences of those who are lucky enough to make this their holiday destination.
Depending on what you are in search of, consider heading to the following places throughout the country that each help to offer something unique and different from the rest…
Santo Domingo
The country's capital and one considered by many to be the cultural jewel as it has been named an UNESCO World Heritage Site and offers an incredible experience for all who visit.
The oldest city in the New World and one that is sure to not disappoint, Santo Domingo is filled with an extremely rich history and culture along with some of the most stunning Spanish Colonial architectures and notable restaurants.
While there, you can explore the cobblestone streets that are home to significant sites such as the First Cathedral of America, the Museum of the Royal Houses, the National Palace, the National Botanical Gardens along with so many others all well worth the stroll.
Eastern National Park
For those interested in plant and animal life backed by one of the Caribbean's largest marine parks, Eastern National Park may just be the place for you while in the Dominican Republic.
Some of the many marine creatures include bottlenose dolphins, four species of sea turtles, manatees and a plethora of colorful fish species.
Due to the abundance in marine life, this spot proves to be an excellent spot for both diving and snorkeling.
If that does not suit your fancy, simply relaxing beachside and digging your toes into the warm sand is never a bad idea while here.
Punta Cana
Located on the eastern tip of the country lies by far one of the most sought after destinations as it is packed full of resorts, gorgeous beaches and an array of activities perfect for all types of travelers.
From sand dunes to ziplines and everything in between that you can imagine, it is no mystery as to why so many people have come to fall in love with Punta Cana.
For those traveling with families, this will certainly be your first choice of places to set up camp while in the Dominican Republic.
Things to Do
Depending on where of course you decide to head to while in the Dominican Republic, the range of things to do will vary, which is what makes the country so fascinating as the options are truly endless.
The following are some of the many things you can expect to experience while there.
Discover the Beaches
With the turquoise waters of the Caribbean just off the shore, no trip to the Dominican would ever be complete without at least a few days here and there dedicated to discovering its many breathtaking beaches.
Some of the main beaches to head to include Bavaro Beach and Macao Beach in Punta Cana along with Playa El Portillo in Las Terrenas.
Explore the Islands
It will come to no surprise to you to hear that not only does the mainland of the Dominican Republic offer pristine white sandy beaches but also its many surrounding islands do as well.
If you are up for a day trip filled with sun, sand and fun, then be sure to check out either Isla Saona (Punta Cana), Isla Saona (Eastern National Park), Cayo Levantado (Samana Province) or Paradise Island and the Mangroves (Punta Rucia).
Scuba & Snorkeling
Although the beaches and islands are of course beautiful to look at, why not head into the water that surrounds each one of them and discover an entirely new world?
Scuba diving and snorkeling are among the top activities for travelers of the Dominican and are guaranteed to give you an experience that you will surely never forget.
Find Natural Wonders
If you are beached out, then this may just be the perfect alternative for the day ahead.
The lands of the Dominican are filled with so many naturally beautiful wonders that will leave you breathless.
Some of the many great sites you will surely not want to miss out on including Damajaqua Cascades with 27 waterfalls, the 3 Eyes National Park and Hoyo Azul in Punta Cana.
Learn the History
For those who are visiting the capital city of Santo Domingo, this should be at the top of your list.
There is so much history that is not only interesting to learn about but it is also fun and allows you to gain a better understanding of what the country has been through to get to where it is today.
Gaze at the architecture, talk amongst the locals and explore the many awesome museums while there.
Images by offclouds.com
Originally posted 2015-11-08 07:16:03.