Canada is truly vast, with an astonishing variety of landscapes, with large urban cities and far-flung towns, sprawling dense forests and imposing mountains, and a wide variety of cultures and traditions. A fabulous holiday destination for the outdoor enthusiast, Canada's cosmopolitan cities are also perfect for travellers who love to explore urban centres.
Where to Go
It's virtually impossible to see all of Canada in just one holiday—even driving from one side of the country to the other would take a couple of weeks—but it's definitely possible to see a good chunk of one or two provinces, or to simply thoroughly explore one of Canada's major cities, and still have a fantastic time.
The westernmost province of British Columbia is one of the more popular for travellers, partially thanks to its coastal location. Vancouver Island is a great destination for water activities, including whale-watching, as well as other adventures such as grizzly bear viewing and kayaking. In the province of Ontario, major cities such as Toronto, and Canada's capital Ottawa, make this a great destination for urban travellers, but as with the rest of the country—including the central provinces of Alberta, Saskatchewan, and Manitoba—you don't have to go too far out of the city to enjoy some fabulous outdoor adventures.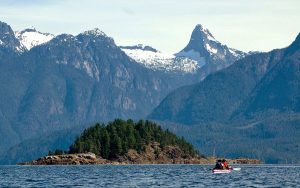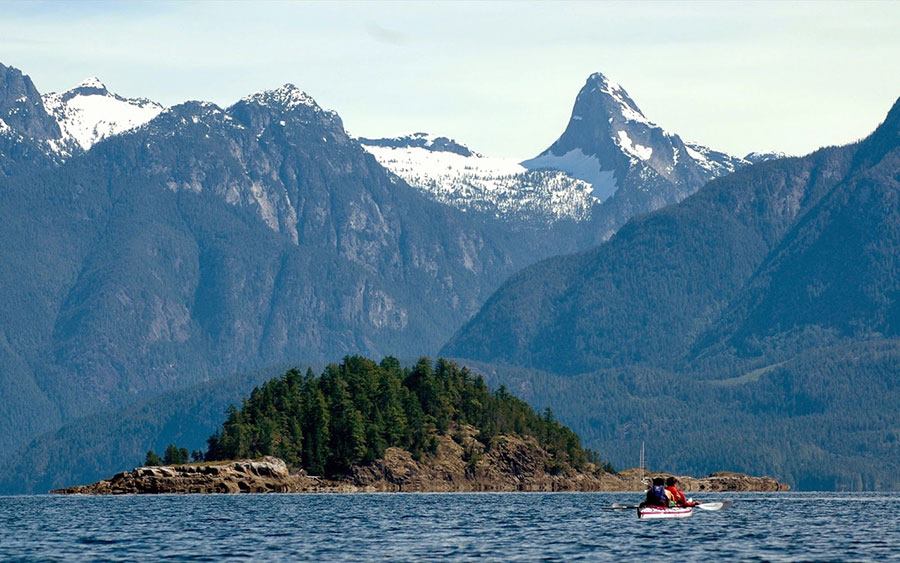 Quebec is unique for a number of reasons, not the least of which is its French heritage, and its well-preserved Francophone culture. Whatever kind of holiday you prefer, the province of Quebec is a great destination. There's a huge range of outdoor activities, including hunting and fishing, water sports, hiking, skiing, and dog sledding, literally hundreds of museums in the major towns and cities, and an astonishing 400 festivals held every year, showcasing sports, cuisine, art, music, and dance, among other things.
On the Atlantic side of the country, the provinces of New Brunswick, Nova Scotia, Newfoundland and Labrador, and Prince Edward Island provide a much quieter, more relaxed slice of Canadian life. These picturesque landscapes are sparsely populated, but beautiful, and there's plenty to see and do here.
What to See and Do in Canada 
In Ontario, don't miss out on a visit to Niagara Falls, the city that's most famous for the immense waterfall of the same name. There are many tour operators that provide guided tours to the falls, but travellers can also get there independently. Take a boat ride on the Maid of the Mist for a unique journey to the foot of the falls.  Be sure to follow a Niagara Falls Travel Guide.
See the Canadian Rockies from an ultra-comfortable seat on the Rocky Mountaineer train, with a spectacular journey through this majestic mountain range.
All manner of historical sites await on Cape Breton Island, far to Canada's east, off the coast of Nova Scotia. The small historical settlement of Baddeck, once home to Alexander Graham Bell, now houses a fascinating museum, and Fortress Louisbourg is the site of an incredible reconstructed eighteenth century fortified town.
Go whale-watching off the east or west coast. There are plenty of options for this activity: on the Pacific side in the west, check out tour operators in Vancouver and Victoria to see orca, dolphins, and sea lions. On the eastern Atlantic side, beluga, humpback, and blue whales are more common.
Riding Mountain National Park in Manitoba is known as a very "watchable" destination, with a huge variety of animal and plant life, much of which is easily accessible, as well as some truly glorious natural landscapes.
Hiking in Ontario is a fabulous way to see some amazing natural locations, including the Sleeping Giant mesas, the old forest of Temagami, and the Bruce Trail that stretches from Niagara Falls to Tobermory.
Go wildlife-watching in the eastern province of Newfoundland and Labrador. A popular destination for whale-watching, other wildlife here include caribou, moose, puffins, eagles, and otters.
Calgary's Olympic Park, home of the 1988 Olympic Games, is open to the public for tours, and is a winter skiing destination too, for skiing, luging, snowboarding, and other sports.
Get acquainted with Canada's history at the Canadian Museum of Civilization in Ottawa, the country's most popular museum, and a fascinating showcase for its huge diversity of cultures.
Need to Know Info for Canada
The unit of currency in Canada is the Canadian dollar. Some businesses, especially those located near the US border, may also accept US dollars, although it's best not to assume this will be the case. Canada has two official national languages: English and French. While English is the dominant language in virtually all parts of Canada, in the province of Quebec, and in many small communities around the country, French is spoken almost exclusively. When travelling in Quebec in particular, it's very useful to have some knowledge of the French language.
Canada's climate is highly diverse, both geographically and seasonally. In the hottest months of summer, temperatures can rise as high as 35 degrees, while in the peak of winter, temperatures of -25 degrees, along with plenty of snow, are not uncommon. Overall, temperatures tend to be milder on the west coast.
Most visitors arrive in Canada by air, arriving at one of the country's largest cities—Calgary, Montreal, Ottawa, Toronto, or Vancouver. Many other smaller cities have international airports too. As of March 2016, visitors planning to enter Canada will need either a visitor visa or an Electronic Travel Authorization (eTA). The eTA is intended for people who live in visa-exempt countries, which include the UK and most European countries, as well as Japan, New Zealand, and Australia. Residents of most other countries require a visa to enter Canada. The only exceptions are people who live in the USA and American Samoa, who only need proof of citizenship and identification.
Canada is a huge country, which means that it's usually preferable to travel between cities by air, simply because travelling overland takes much longer. It's also possible to travel via train and bus between most major cities, or to hire a car for getting around in and between cities. In the largest cities, including Montreal, Toronto, and Vancouver, the public transport systems are comprehensive enough to make this a good alternative to hiring a car, at least for the purpose of getting around the city.
Originally posted 2015-11-17 20:15:44.