Once a Roman city of around one square mile, modern Greater London is a vast and sprawling city that encompasses not only a large urban area but many surrounding suburban communities.
It also includes large green parks and open spaces. As a vibrant multicultural metropolis, London is full of as many different people as it is different experiences.
As one of the world's leading major cities, it's an internationally-renowned centre of culture, music, fashion, and more, making it not only a great place to live, but also a fantastic holiday destination.
Where to Go in London
A huge and hugely diverse city, it's possible to find an enormous variety of holiday experiences on offer in London.
Enjoy a short luxury break in one of the city's up-market hotels, and see a West End play or musical, followed by a late-evening meal in a sophisticated bistro; visit theme parks, museums, and city farms on a fun family holiday; or take a guided tour to see some of the city's most fascinating historic sites.
To see the best of Central London, most visitors prefer to stay within the urban centre, which comprises several boroughs and districts, each with its own unique character.
The historic district of Bloomsbury is home to many museums, historic sites, and parks.
Another district of historical significance is the City of London, which occupies roughly one-square-mile space on which once stood the original Roman city.
Your entertainment is well taken care of too, with fabulous shopping and entertainment in Convent Garden, cinema and live theatre in the West End, and plenty of trendy restaurants, clubs, cafes and bars in Soho.
Check out the up-market Mayfair, Marylebone, South Kensington, and Chelsea districts for premier shopping, or head to Notting Hill and North Kensington to visit a lively open-air market on Portobello Road.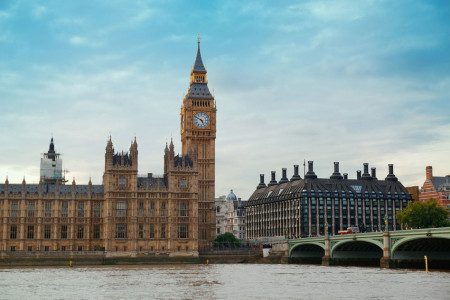 What to See and Do in London
West End
Head to the West End for afternoon and evening theatre; with a wide range of pantomimes, musicals, and plays for both children and adults, there's always something enjoyable to see.
Guided City Tour
Go on a guided or self-guided city tour: options include tours of London's most popular historic sites, a literary tour, a night-time bus tour, or a ghost walk of haunted sites.
Ride the Thames Cable Car
Ride the Thames Cable Car, which travels between Greenwich Peninsula and Royal Docks, with a 20-minute round trip that features unforgettable city views.
London Museums
London is home to a huge number of museums, including well-known favourites such as the British Museum, the Natural History Museum, and the Science Museum, and hidden gems such as the Petrie Museum of Egyptology and Ripley Believe it or Not.
London Dungeon
For a good scare, head to the London Dungeon, located on the South Bank, and dedicated to detailing some of the city's most gruesome historical events.
Kew Gardens
Several unique attractions pop up over the Christmas holiday period, including the magical Christmas at Kew Gardens night-time light show, the Enchanted Woodland walk at Syon Park, and Hyde Park Winter Wonderland, which features ice-skating, a circus, markets, rides, and an observation wheel.
Sealife London Aquarium
The Sealife London Aquarium features more than 60 displays, activities, and interactive exhibits, with sharks, penguins, rays, and a huge range of other aquatic creatures.
Other popular family attractions
Other popular family attractions include the Harry Potter Studio Tour, Madame Tussauds Legoland Windsor, London Zoo and Battersea Park Children's Zoo.
Historic sites and landmarks of interest
Fascinating historic sites and landmarks of interest are dotted all over the city, including the Tower of London, Big Ben, Buckingham Palace, the Houses of Parliament, St. Paul's Cathedral, Westminster Abbey, and many stately homes, as well as the crumbling remains of millennia-old Roman ruins.
City Farms
There are several city farms within the Greater London area, including Mudchute Farm, a 32-acre farm with more than 100 animals, a horse-riding stable, and several outdoor play areas.
Kensington Gardens
Visit Kensington Gardens, a great family destination which features an amazing kids-only playground, the Diana, Princess of Wales Memorial Playground. Another strictly kids-only playground is Coram's Fields, a massive seven-acre park and play area with a flying fox, pets corner, sandpits, and other activities.
London Bridge and Tower Bridge
Your trip is not complete without a visit to London Bridge and Tower Bridge.  Both are really close to each other.  This is one of the iconic parts of the city.
Need to Know Info for London
Currency
The official currency of the UK is the pound sterling.
Official Language
While the official language is English, you'll hear people speaking a wide variety of languages in and around London as well.
How to get there
Getting into London is fairly simple, as a vast number of flights enter and leave the city's six international airports—City, Gatwick, Heathrow, Luton Stansted, and Southend—on a daily basis.
Getting Around
Once you're there, travelling to the city itself is just as easy, via bus, shuttle, taxi, or hired car.
Travellers can also enter London by car, bus, or train, and the city is well served by an intercity transport system of regular bus and train routes that serve the majority of the country.
Oyster – Travel Card for London
The best way of paying to travel around London is by using a travel card also known as an oyster card.  An Oyster card is the best way to pay for public transport in London. If you're planning on spending any time in London, then an Oyster card is essential. It's the easiest, most convenient, and most flexible way to pay for your journey on all public transport in the city.
Visas
Residents of European Union countries, members of overseas countries and territories, and residents of certain other countries, including the USA, Canada, and Japan, don't need a visa to enter the UK.
London Weather
London is typified by what's known as a marine west coast climate, with an average temperature ranging from 0 to 10 degrees in the middle of winter, and high teens to low 20s in the warmer summer months.
The climate is generally mild, albeit with 4 to 8 centimetres of rain in an average month, and London's characteristic fog a common occurrence.
Transport
With a very comprehensive public transport system, London is very easy to get around in, and unless you plan to travel outside the city there's little need for a car.
Common modes of travel include bus, tram, the underground railway system known as the Tube, and the Docklands Light Railway system that links several major destinations in the eastern part of the city.
Taxis
Taxis can also be found relatively easily, and London taxi drivers are famed for their rigorous knowledge of the city's streets.
Boat
Travelling by boat is an increasingly popular way to get around the city, with a network of river buses that transport passengers to locations along the Thames.
Originally posted 2015-11-17 20:13:19.