With its relaxed and friendly locals, fantastic cuisine, gorgeous scenery, and exciting nightlife, Spain is an excellent European choice for virtually any kind of holiday. Resorts on the Canary Islands and the Mediterranean coast provide the perfect setting for luxury holidays in Spain, while locations such as Majorca, Barcelona, and Tenerife are highly popular for families looking for fun in the sun.
Where to Go
Spain is well known for its beaches, and the most popular destinations for beach holidays are the Mediterranean coast, and the Canary Islands, Gran Canaria and Tenerife. Most beach-side package holidays in Spain are in these locations, and as a result, there are many resorts, and plenty of entertainment, family attractions, and nightlife in these areas. Due to the popularity of beach holidays, peak tourist season is typically the summer months; however, many people opt for family holidays in Spain during the winter months, when the temperature is still pleasant, but most cities are much less crowded.
While many people know the country mainly for its beaches, there's much more to discover in Spain.  There is something special to see or do in virtually every city, town, and village. From fun-packed tours of major cities, to quiet and relaxing villa holidays.  Most Villas in Spain of reasonable value; but do still keep your eyes open to better deals.  If you choose a sleepy seaside village, the sheer variety of life ensures that there's something wonderful for everyone to experience.
Spain's major cities are packed with cultural treasures, from centuries-old medieval cathedrals and other buildings to museums full of art and artefacts. Spicy, flavourful food makes every meal a delight, and the very air seems rich with history. Outside of the cities and towns, there are plenty of outdoor adventures to be had.
Common destinations for hikers are the Sierra Nevada Mountains in the south and the Pyrenees in the north.  There are fun and energetic ways to enjoy the outdoors all over the country.  These include water sports on the Canary Islands and the Mediterranean coast, and skiing in snowy mountainous regions, such as the Sierra Nevada.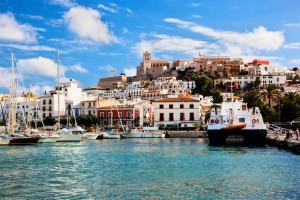 What to See and Do
Buildings
Many of Spain's older cities contain centuries-old buildings and residential areas that make them wonderful places for sight-seeing. Cadiz, Andalusia, and Ronda in the south of Spain are excellent examples, while the medieval city of Toledo in the central region is considered the country's most historically important.
Artwork
The important role Spain has historically played in the evolution of Western art means that the country is a treasure trove of artwork by some of history's finest artists. Visit the Museo del Prado and the Reina Sofia in Madrid, and the Picasso and Salvador Dali Museums in Barcelona, to view works by El Greco, Goya, and others.
Cycle
Cycle or walk the Vias Verdes, a 1,800-kilometre network of railway tracks that have been repurposed for travel on foot and bicycle. The Via Verdes are easy to access and stretch all over Spain; one of the most popular and beautiful routes is a 140-kilometre journey between the Pyrenees and the Mediterranean Coast.
Scuba diving and snorkelling
The Canary Islands and Costa Brava are popular locations for scuba diving and snorkelling. Other outdoor adventure experiences include canyoning in the Sierra Nevada and the Pyrenees, rock climbing in Loss Mallos and Siurana, whitewater rafting in Campo and Murillo de Gallego, and hiking in Galicia.
Annual Festivals
Spain has a large number of annual festivals that take place in cities and towns all over the country. A few examples include the Feria de April.  This is a fair held in Sevilla in April. Another worth mentioning is Arde Lucus, a Roman festival in Lugo every June.  We also have Dia de Sant Jordi held in Barcelona annually in June.  This billed as a day of "roses, romance, and books".
Nightlife
Spain is known for many things, one of which is its nightlife. Resort destinations such as Tenerife and Gran Canaria provide plenty of evening fun, but the island of Ibiza, and mainland cities such as Barcelona and Madrid, have definitely earned their reputations as some of the world's most exciting nightspots.
Food and wine tour
Experience the tastes of Spain with a food and wine tour, available in most cities, particularly Madrid, Barcelona, and San Sebastion.
Need to Know Info – Spain
Language
The official language of Spain is, of course, Spanish, but others such as Catalan, Galician, and Basque are spoken in some regions of the country and are also recognised as official languages. Many people also speak some English or French, as these languages are learned by most school students.  The Spanish language is spoken in many different countries throughout the world – what a fantastic language to be able to "travel on"
Currency of Spain
The unit of currency in Spain is the Euro.
Spain weather and expected climate
Spain's climate has some regional variation, with a classic Mediterranean climate on the north-east coast, warmer and drier weather in the south-east, and cooler temperatures in the north. Average temperatures are typically in the high 20s and low 30s during the summer, and in the teens during the colder months.
How to get there
There are multiple ways to enter Spain. By air, travellers can arrive in the country at one of several international airports, including those in Madrid, Barcelona, Seville, and Valencia. The islands Gran Canaria and Tenerife have their own international airports. Visitors can also enter Spain by train or bus; many European carriers arrive in Spain on a daily basis, typically travelling to major cities such as Barcelona and Madrid. Additionally, a small number of carriers operate ferry services between the UK and Spain.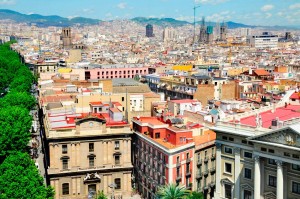 Visas
Citizens of EU countries do not require a visa to enter Spain; requirements are similarly waived for citizens of many North American, South American, Asian, and Pacific countries. Regardless of visa requirements, all travellers must still have a valid passport.
Getting around
Spain has a comprehensive public transport system with both buses and trains travelling regularly between cities and towns. Note that travelling long-distance by train requires making ticket reservations, and tickets should be booked well in advance if travelling by train during the tourist season.
Cities and larger towns have plenty of taxis, and it's easy to rent cars, motorcycles, mopeds, and scooters too. Note that when driving in cities it's essential to have a good map for navigating the many one-way streets.
Spain is also a fantastic country for cycling, but a reasonably good standard of physical fitness is important if you travel this way, as much of the country is hilly or mountainous.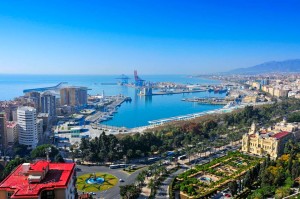 Map of Spain
Originally posted 2015-10-22 15:33:00.