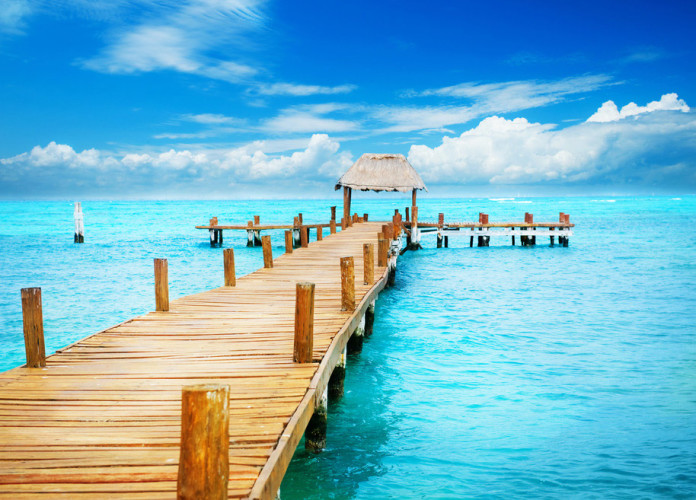 One of the most popular tourist destinations in Mexico is the Yucatan Peninsula, located on the country's southeast coast, and it's here that the city of Cancun was developed and built during the 1970s.
Designed with tourists and travellers in mind, Cancun is a gorgeous jewel of a city.
It has deep turquoise water and white sanded beaches.  This part of the country certainly deserves its nickname of the Mexican Caribbean.
Mexico is located in Central America. Mexico is one of many countries that make up Latin America.
Where to Go
Cancun
Officially, Cancun is located in the Mexican province called Quintana Roo.
There are several resorts located in this part of the country, including Playa del Carmen and Puerto Aventuras, as well as Cancun.
Also dotted outside of the main resorts and cities, are several small towns and villages, including the quiet fishing village of Puerto Morelos, and the coastal town of Akumal, a particularly secluded area where marine turtles often spawn.
Cancun Beaches
For most travellers who visit Cancun, the city's gorgeous beaches are the main focus.
There's a huge variety of water sports and activities available for tourists to enjoy, including diving and snorkelling, and swimming with manta rays, whale sharks, or sailfish.
Quintana Roo
The province of Quintana Roo isn't just known as the Mexican Caribbean; another of its nicknames is the Gateway to the Mayan World, thanks to its proximity to a large number of ancient Mayan temples and sacred sites.
While many of these can't be easily accessed due to jungle overgrowth, there are several local companies that offer day trips to nearby ruins, and most can be accessed by car.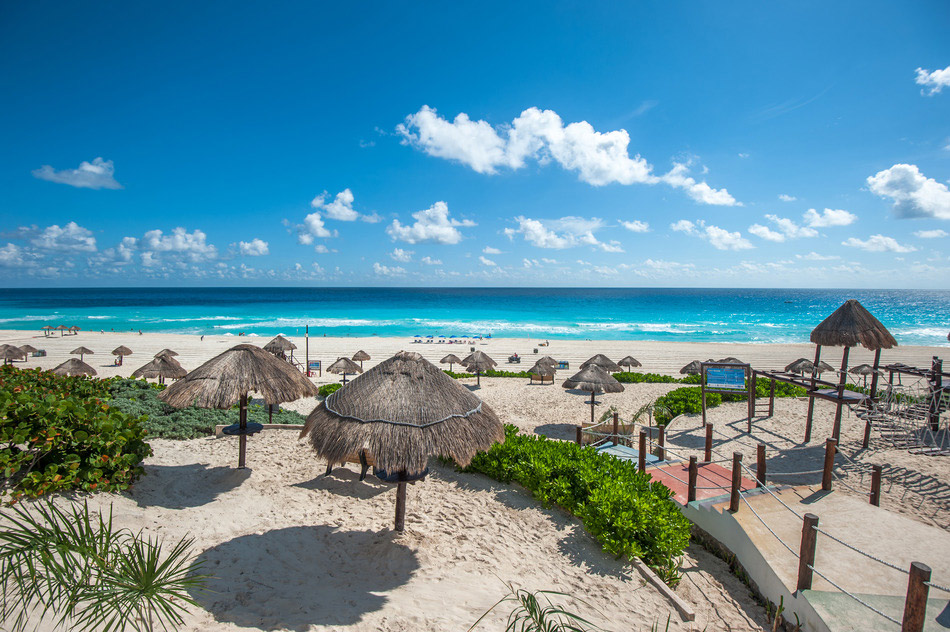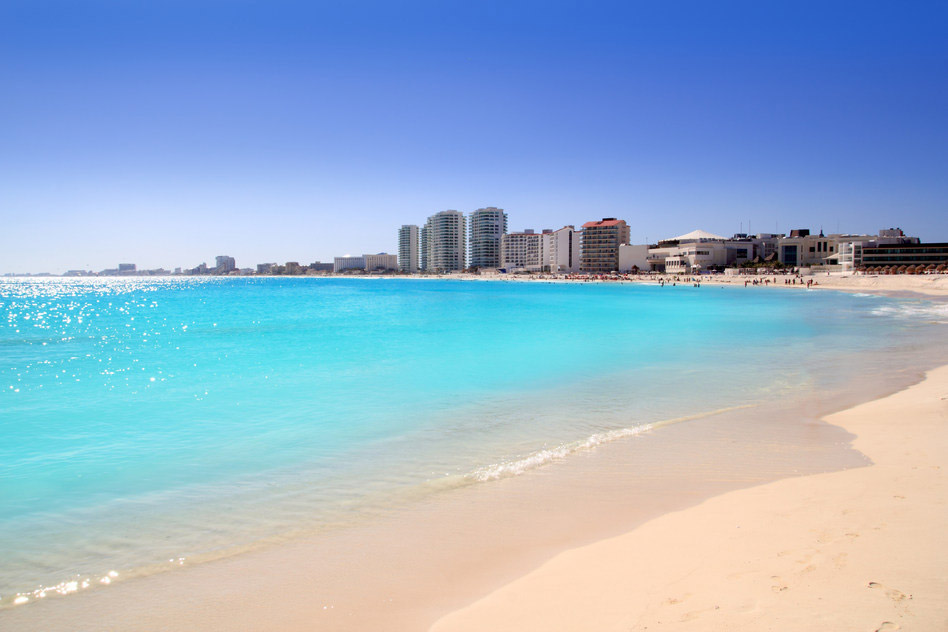 Playa del Carmen
While resorts such as Playa del Carmen are more commonly chosen for family holidays, Cancun is highly popular as a destination for luxury holidays.
The city has many luxury five-star resort hotels, as well as secluded private villas and smaller hotels for people looking for a more exclusive holiday.
Playa Del Carmen weather
The Playa Del Carmen weather is best in July, that is if you really like the heat.  What a treat.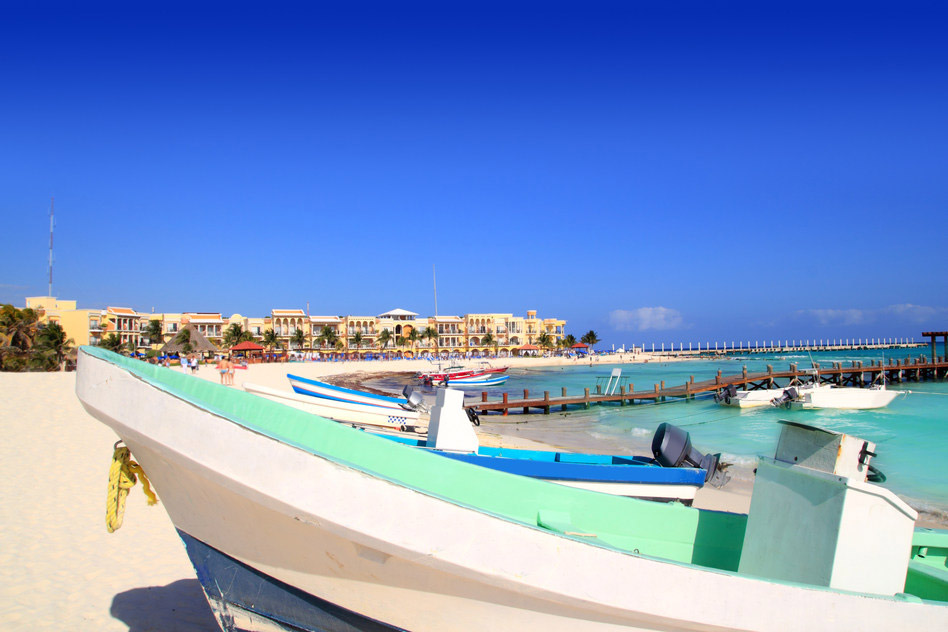 What to See and Do

Beaches
Soak up the sun on one of Cancun's stunning beaches—there are more than 20 kilometres of beaches in Quintana Roo, of various "difficulty" levels.
The presence of the Isla Mujeres on the eastern coast makes those beaches facing it much quieter, while those that directly face the open ocean tend to be more challenging for swimmers and divers.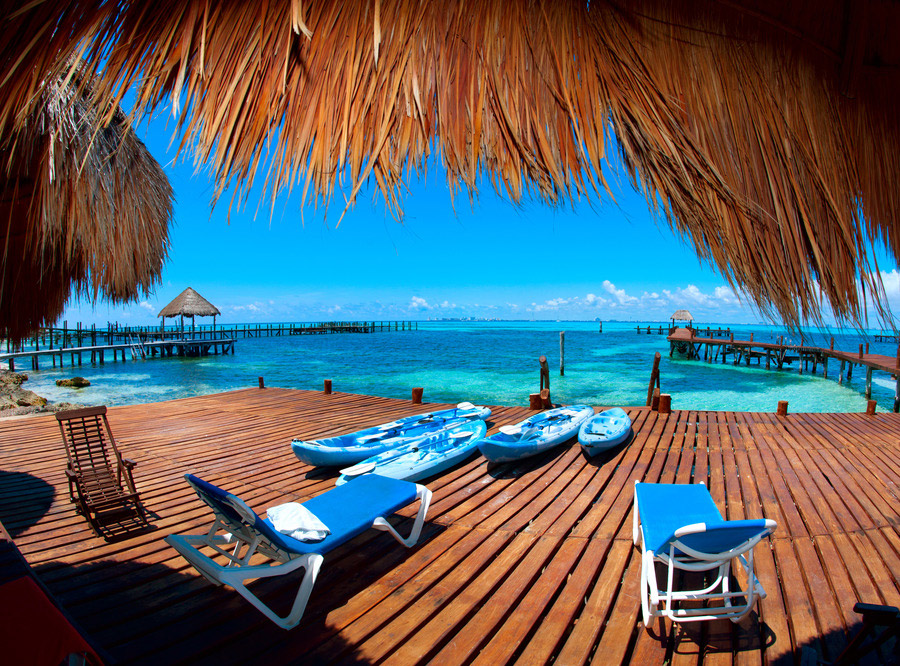 Mayan Ruins
Take a ferry to Isla Mujeres, located a few kilometres off the eastern coast of Cancun, and once the site of a sacred Mayan sanctuary.
There are several activities on the island: visit Punta Sur at the island's southern tip to see Mayan ruins, visit a turtle farm, take a boat tour to see whale sharks or dolphins, go snorkelling or scuba diving, or just head to the beach to relax.
Names Of the Mayan Ruins
| Site | Location |
| --- | --- |
| Caracol | Cayo District, Belize |
| El Ceibal (also known as Seibal) | Petén Department, Guatemala |
| Chichen Itza | Yucatán, Mexico |
| Chunchucmil | Yucatán, Mexico |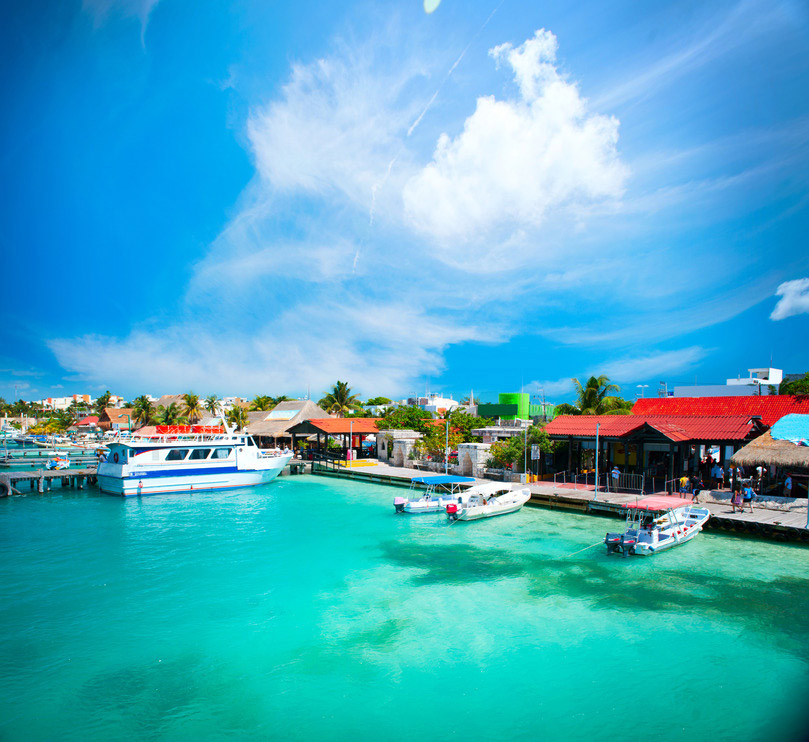 The Interactive Aquarium of Cancun
Visit local attractions such as The Interactive Aquarium of Cancun, which allows visitors to closely view a variety of aquatic animals, and the Museo Maya de Cancun, a natural history museum that showcases hundreds of Mayan artefacts.
Museo Subacuatico de Arte
Another unique local attraction is the Museo Subacuatico de Arte—the Museum of Subaquatic Art—an underwater museum where the art exhibits are made from materials that support and encourage coral growth.
Scuba diving or snorkelling adventure
Go on a scuba diving or snorkelling adventure with one of the many tour operators working out of Cancun.
Most offer a range of different dive packages for beginners as well as more experienced divers.
Diving is one of the best choices you can make; this Central American country has some of the best diving spots on the planet.
Yacht Tour
Take a yacht tour of the islands around the Quintana Roo coast.  This part of Mexico is a thing of beauty.
Visit Parque de las Palapas
Back on land in the city, visit Parque de las Palapas, the downtown square that is a favourite meeting place for local residents.
Music and entertainment
An open-air food court and a stage that often features music or entertainment makes this a great place to spend a few hours.
Natural sites
Go on a day trip to nearby natural sites—local operators offer tours to caves, gardens, jungles, rivers, and national parks, or you can hire a car and create your own itinerary.
Cancun's golf courses
Tee off at one of Cancun's gorgeous golf courses. At the Moon Spa and Golf Club, you'll find an acclaimed Jack Nicklaus Signature course, while native plantings and nature reserve surrounding the Riviera Cancun Golf and Spa Course makes it even more stunning.
Luxury spa
Cancun is also a premier luxury spa destination, with more than two dozen resort spas with an astonishing variety of beauty, health, and relaxation treatments on offer, including ancient Mayan healing rituals as well as more modern techniques.
Need to Know Info
Currency of Mexico
The official currency of Mexico is the Mexican peso.
Language
Mexico does not have a single official language, but most citizens are Spanish-speaking, and most government processes are conducted in Spanish.
While English is the most common non-native language is English, it's best not to assume that you'll find many English speakers, even in tourist destinations, and it's a good idea to learn a few basic Spanish words and phrases.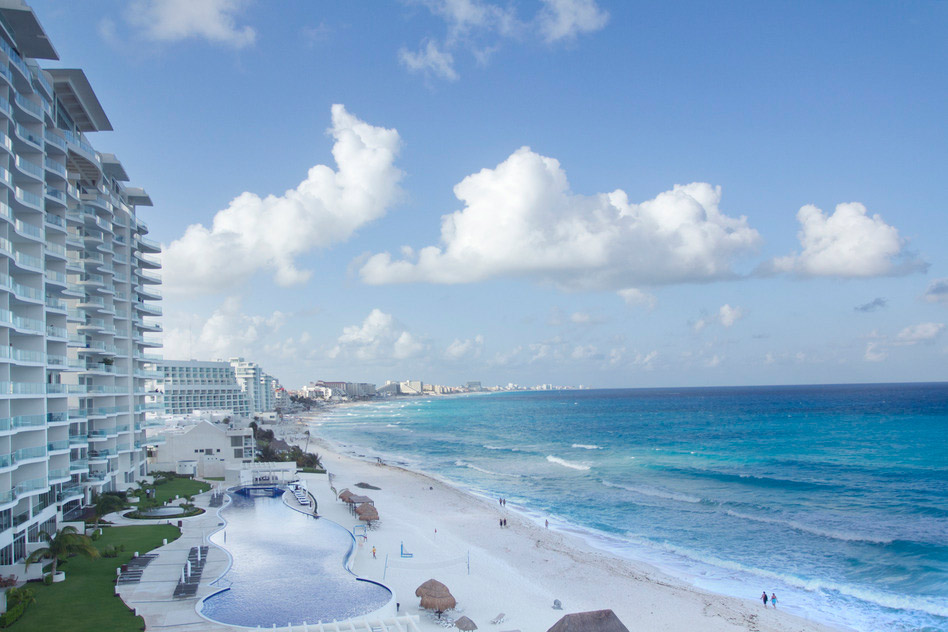 Mexico Weather
While northern Mexico is relatively cool and dry, the location of Cancun on the Yucatan Peninsula means it's a much warmer and more humid place.
Temperatures of 24 to 30 degrees are common all year round, with June and July typically being the hottest months.
Hurricanes are a risk in late summer and autumn, and while few are very severe, it's wise to keep a close eye on weather forecasts when travelling to the Yucatan at this time.
Peak holiday season runs from December through to April.
Getting there
Many international airlines fly directly to Mexico from Europe, the Americas, and the Pacific region, with flights to Cancun landing at Cancun International Airport.
Tourists from many countries, including the UK, US, Australia, and New Zealand, as well as many South American and European countries, can obtain a tourist card upon arrival, valid for a stay of up to 90 days.
This takes the place of a visa.
Transport
Getting around in Cancun is easy, as taxis are very plentiful, and are generally not too expensive in the city's downtown area.
Buses are inexpensive and travel along their routes very frequently. It's useful to hire a car if travelling outside Cancun, but not necessary if you plan to spend most of your time in the city.
Capital: Mexico City
Dialling code: +52
Currency: Mexican peso
Population: 122.3 million (2013) World Bank
Originally posted 2020-01-01 13:10:54.