Are you looking for an unforgettable diving holiday? If so, look no further than Seychelles! This archipelago of 115 islands in the heart of the Indian Ocean is a true paradise for divers, with warm tropical waters, pristine coral reefs and an incredible array of marine life. Here are just some of the reasons why the Seychelles diving trip should be at the top of your list for your next diving holiday.
Warm Tropical Waters
The water temperature in Seychelles averages a balmy 27 degrees Celsius, with little variation throughout the year. This makes it perfect for diving all year round, whether you're a complete beginner or an experienced diver.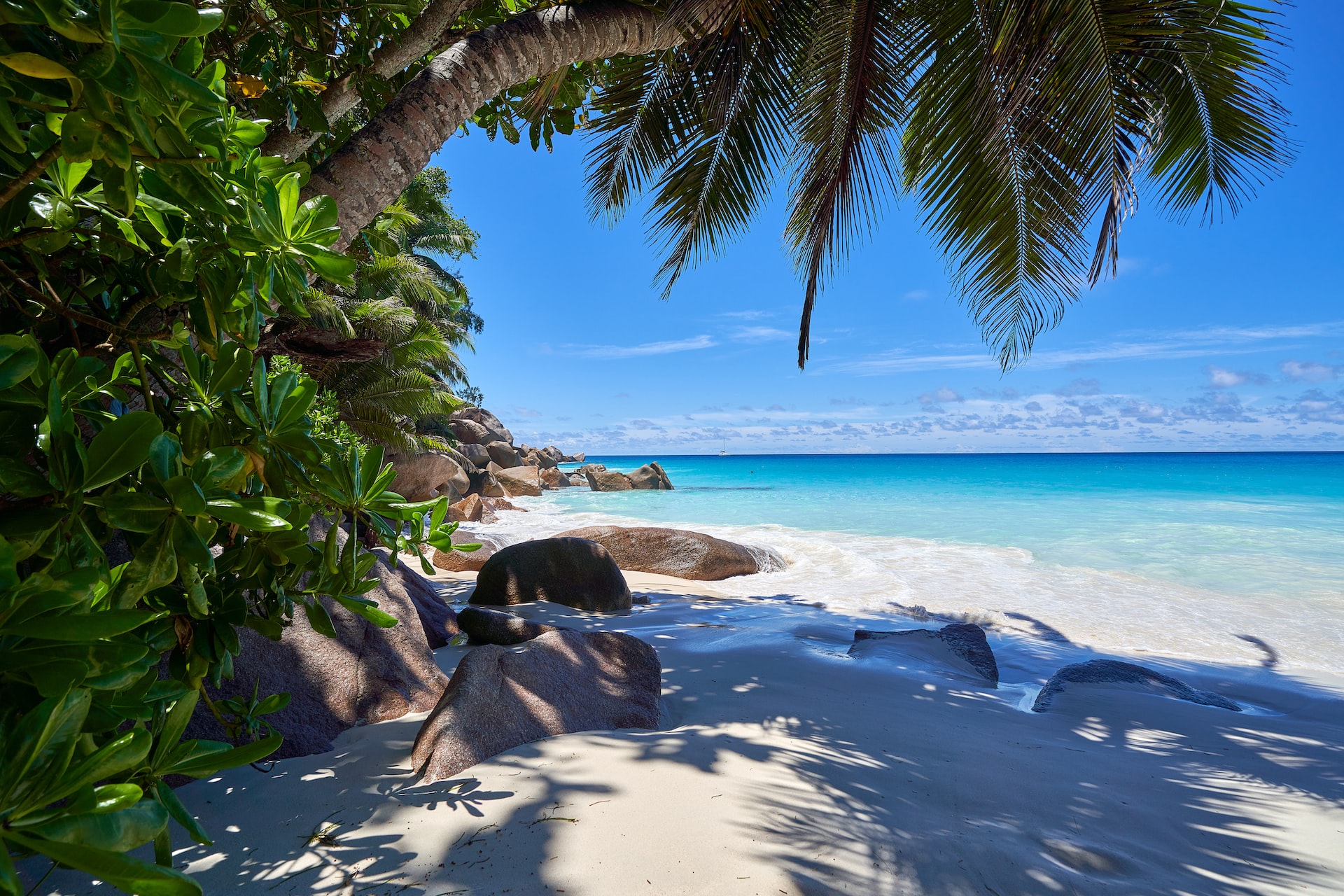 Pristine Coral Reefs
The coral reefs around Seychelles are some of the healthiest and most beautiful in the world. Thanks to measures taken by the government to protect them, they are teeming with marine life including turtles, barracudas, reef sharks and hundreds of species of colourful fish. Whether you're snorkelling or diving, you're sure to see some amazing underwater creatures.
The Seychelles Islands are synonymous with luxurious tropical holidays. But there is so much more to these islands than meets the eye. Beneath the turquoise waters surrounding Seychelles lies some of the most pristine and beautiful coral reefs in the world, making it a mecca for diving enthusiasts.
The Seychelles Islands offer world-class diving on par with anywhere else in the world. But what sets Seychelles apart is the unspoiled natural beauty of its reefs. Most of the reefs around the world have been damaged by pollution, overfishing, and careless tourism. But Seychelles has managed to keep its reefs healthy and vibrant.
Mahé Island
One of the best places to see these pristine coral reefs is at Mahé Island. Mahé is the largest island in Seychelles and is home to some of the best diving sites in the country. The island is surrounded by crystal clear waters and is fringed with coral reefs teeming with colourful fish. There are several dive shops on Mahé that offer both beginner and advanced diving courses, as well as guided dives for those who want to explore the reefs at their own pace.
Praslin Island
Another great place to experience the underwater wonders of Seychelles is at Praslin Island. Praslin is home to one of the most famous dive sites in the country, Anse Lazio Beach. This beach is renowned for its white sand beaches, lush vegetation, and clear turquoise waters. Underwater, Anse Lazio is teeming with colourful reef fish, turtles, stingrays, and even sharks! There are also several shipwrecks nearby that are popular among divers.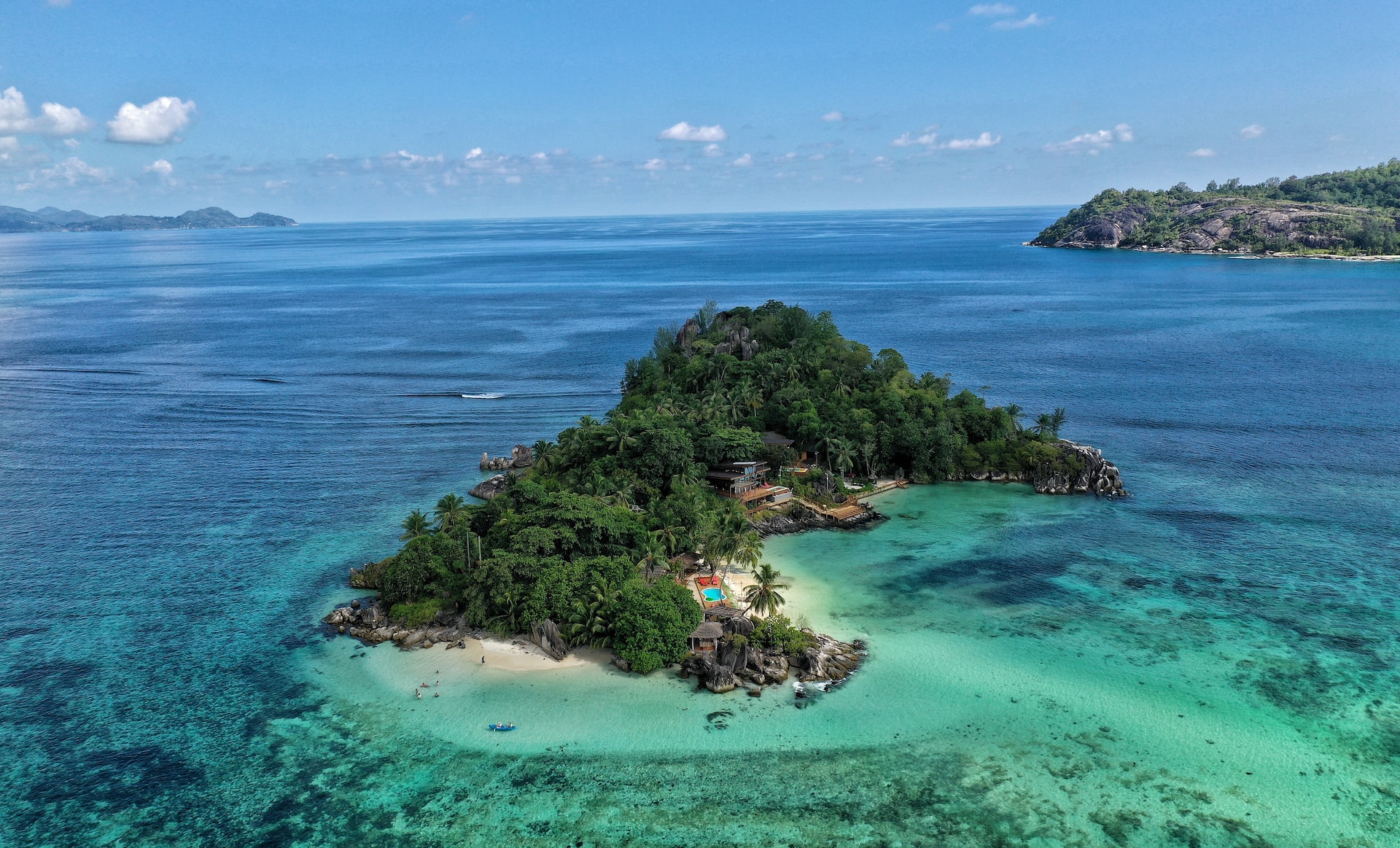 Fantastic Marine Life
As well as being home to healthy coral reefs, the waters around Seychelles are also home to an incredible array of marine life. turtles, barracudas, reef sharks and hundreds of species of colourful fish can all be found here, making it a real paradise for divers and snorkelers alike. You might even be lucky enough to see a whale or dolphin while you're out on a boat trip!
Seychelles Dive Sites
There are over 60 dive sites around Mahe island alone, with something to suit all levels of divers, from beginners to experienced divers. Popular dive sites include Beau Vallon Bay, where you can see reef sharks, turtles, and stingrays; Anse Lazio, known for its dramatic cliffs and rich marine life; and SS Thistlegorm, an artificial reef which is home to a wide variety of fish.
Snorkelling in Seychelles
If you're not a certified diver, or if you just want to enjoy the underwater world without getting wet, then snorkelling is a great option. There are many snorkelling spots around Mahe island where you can see colourful fish and coral. Be sure to visit Port Launay Marine National Park, where you can snorkel among giant tortoises.
Diving Courses in Seychelles
If you've never dived before but would like to try it on your holiday, there are many diving schools on Mahe island that offer beginner diving courses. These usually take 1-2 days and will give you the opportunity to try out diving in a safe and controlled environment. Once you've completed your course, you'll be able to dive anywhere in the world with a buddy who is also a certified diver.
Cousin Island
Aptly named "Cousin Island" is a small island that is part of the Seychelles archipelago. Despite its small size, Cousin Island is teeming with marine life. In addition to being home to giant tortoises, this island is also a nesting ground for hawksbill turtles and green turtles. Visitors to Cousin Island can expect to see plenty of colourful reef fish, as well as stingrays and barracudas.
Baie Ternay Marine National Park
Another must-see stop for scuba divers and snorkelers in Seychelles is Baie Ternay Marine National Park. This park is located on Mahé, the largest island in Seychelles. Baie Ternay is known for its vibrant coral gardens and its impressive array of fish species. If you're lucky, you may even spot a whale shark while you're exploring the waters of Baie Ternay!
Conclusion to Seychelles diving:
Whether you're a seasoned scuba diver or a first-time snorkeler, you'll be amazed at the beauty and diversity of the marine life in the Seychelles. Be sure to add this hidden gem to your list of must-see destinations!
What to expect when diving in Seychelles
Seychelles is an archipelago made up of 115 islands in the Indian Ocean, located off the coast of East Africa. Divers can expect clear blue waters, pristine coral reefs and an abundance of marine life. Many of the islands are uninhabited, making them ideal for scuba diving and snorkelling. There are a variety of dive sites to choose from, ranging from shallow reefs to deep sea wrecks. Seychelles is also home to a number of unique species, such as the Coco de mer, a type of palm tree that only grows on two of the islands. With its abundance of natural beauty, Seychelles is a truly special place for diving.
The best time of year to dive in Seychelles
There's no bad time to visit Seychelles, as the archipelago enjoys year-round warm weather and idyllic tropical conditions. However, if you're hoping to catch a glimpse of some of the area's amazing marine life, then the best time of year to dive in Seychelles is between May and September. This is when visibility is at its best and water temperatures are at their most comfortable. During this period, you'll have a great chance of seeing turtles, manta rays and whale sharks as you explore the reefs and underwater caverns. So whatever your diving level, make sure you don't miss out on this magical experience.
How to get to Seychelles
While Seychelles may seem like a remote destination, there are actually a number of ways to get there. The most popular way to travel to Seychelles is by plane. There are direct flights from several major cities, including London, Paris, and Dubai. Alternatively, it is also possible to take a boat or ferry to Seychelles. There are regular services from nearby countries such as Mauritius and Madagascar. Whichever way you choose to travel, a trip to Seychelles is sure to be an unforgettable experience.
What to bring with you on your dive trip
So, you're finally taking the plunge and going on a diving trip! Whether you're a beginner or a seasoned veteran, there are a few things you'll need to bring with you to make sure you have a safe and enjoyable experience. First and foremost, you'll need a good quality wet suit. The water temperature can vary depending on where you're diving, so it's important to choose a wet suit that will keep you warm without causing you to overheat. You'll also need a diving mask, fins, and snorkel. A good pair of fins will help you move through the water more efficiently, while a mask will help you see underwater. Last but not least, don't forget to pack your sunscreen! The sun reflecting off the water can be incredibly intense, so it's important to protect your skin from sunburns. By following these simple tips, you can ensure that your diving trip is fun and safe for everyone involved.
The different types of diving available in Seychelles
Seychelles is a world-renowned destination for scuba diving, and with good reason. The clear turquoise waters are teeming with an incredible variety of marine life, making it a perfect place to explore the underwater world. There are dozens of dive sites to choose from, each offering something unique. For example, the "Sounding Bowl" is known for its dramatic drop-offs and abundance of pelagic fish, while "Freediver's Cove" is popular with snorkelers and freedivers. There are also a number of wrecks to discover, including the World War II-era SSThistlegorm. Regardless of your level of experience, there is a dive site in Seychelles that is sure to amaze and delight you.
Originally posted 2022-10-04 11:12:23.