Pereybere is in the Grand Baie area of Mauritius. The location is on the northern tip of the island.  Probably the most important attraction for the tourist is the Pereybere beach. Photos and pictures captured there will truly be memorable. A relatively small town, but offers huge rewards.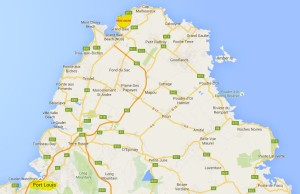 There are suburb Pereybere hotel & apartments beach rentals on offer at very reasonable rates, not forgetting all the beach villas too. You have options of self-catering and most have spectacular seaside views. Finding a perfect accommodation is nothing to worry about. A special mention is Pearl Villa. If you fall in love with this side of the island, there are various apartments for sale too. If you ask around you could find decent land for sale. Most travel accommodations offers gym facilities to keep up your fitness while you indulge on the glorious food available.
A local guest house is an option; if you prefer more of a personal touch.
The weather is classed as perfect all year round; this makes this area a perfect destination. Accuweather provides good weather information. Pop over to that site for further weather information. Temperatures are perfect, even for the heat-sensitive folks.
Things to do in Pereybere
There are numerous restaurants and cafes to wine and dine; with entertainment and activities with no limits. You will also find an abundance of shops and supermarkets. The nightlife is very good too. Another mention is the secret nightclub in the local area.
Pereybere diving and snorkeling could be classed as one of the best in the world.  This is due to the crystal clear waters and you will surely not be disappointed. There are great excursions on offer all year round. If you want to see something spectacular go look at Google Earth. You will see from the air, how beautiful the water actually is.
There are loads of resources that can help too. You can find information on many travel blogs like ours or sites like Lonely Planet, Tripadvisor or even Expedia can help there. Pereybere beach pictures and photos will show you the absolute beauty. Youtube also offers videos of users who have actually been.
Originally posted 2015-11-22 15:31:23.